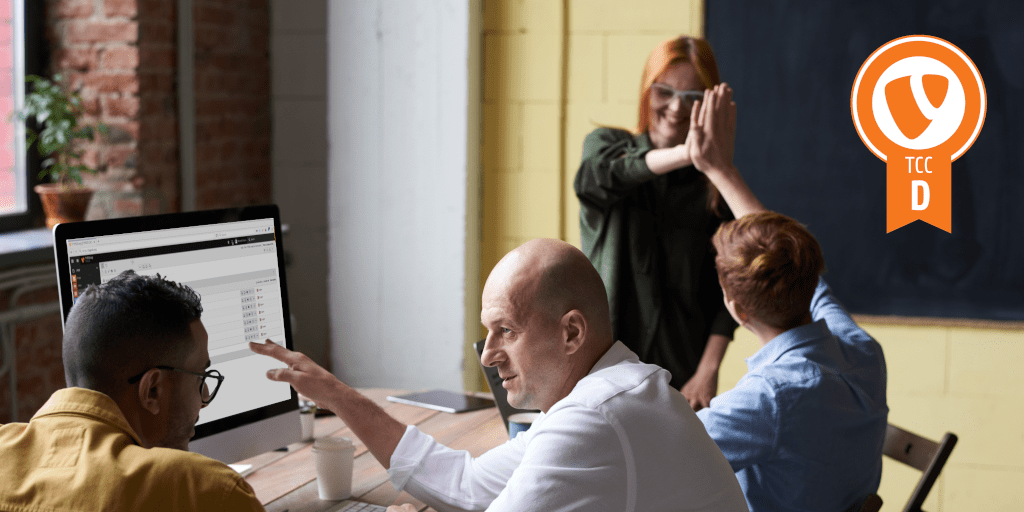 Typo3 CMS has become one of the best open-source and free content management systems (CMS) to publish digital content. It facilitates the creation of multiple types of website.
Using typo3 we can develop a Website / Application to engage large user base to have more conversion.
TYPO3 is by far the most flexible and powerful CMS to fill the gaps that other products lack here are the top features: 
Security: For a digital content creator, security is a very must. So, since starting, TYPO3 is robustly securing the user's data and is the most secure open-source content management platform.
Multilingual and Customizable: TYPO3 serves the user with 51 languages spoken worldwide. Plus, TYPO3 is highly customizable to meet the user's requirements.
Free: Typo3 is absolutely free open source, no need to pay for any license or download.
Support: from small to multinational corporation
Fully featured reliable scalable secured tool.
Large Community
Higher Engagement and more conversion.
At Ravyatech.com we offer below Typo3 Development Services:
Typo3 Development & Designing
Extension Development
Theme installation
Theme Development & Customization.
Multilingual Website Development
Full Maintenance
Typo3 Upgrade
Documentation
Bug fixes
Ravyatech.com is a fast growing company who is offering best reliable quality services into Typo3 Development with a passion so that you stay in sync with digital / online market. So, here is your chance to convert expectations into reality with our quality services & timely delivery. 
In addition, our experienced team will ensure an effective online presence in the market with TYPO 3 so that you remain at the top of your industry. 
Ravyatech.com has always kept its standards high with the results of its work. Until now, we have had 500+ projects completed with the help of all its team, which are 20+ members. Ravyatech has gotten happy customers across worldwide and reflecting its goodwill with its creation. 
We know that desired results are no coincidence. Hence, our potential TYPO3 developers are here to offer top-notch services to clients by facilitating them with the best ROI, manageable cost, boosting sales, documentation support. Plus, we make sure that in the future, if you need, we are right there to assist & guide you, i.e., support after launch.
Affordable price: We understand the value of hard-earned money, so we assure you to provide the actual value of money you have spent on providing quality services in an affordable process. Also, our primary aim is to give you the best ROI in terms of a highly scalable website which looks good to attract customers.
Client Satisfaction: We fully understand the client requirement and plan out the action accordingly to make sure to have best result within offered Cost. At ravyatech.com satisfaction is the top most priority and we value the client's response and feedback.
Technical support: Our best developer's team is ready to solve any kind of issue / query at any time.
24×7 available: Our skilled team is ready to work twenty-four by seven to solve any issues / query to ensure Business Continuity.
We're always available to solve your query, just write us at info@ravyatech.com